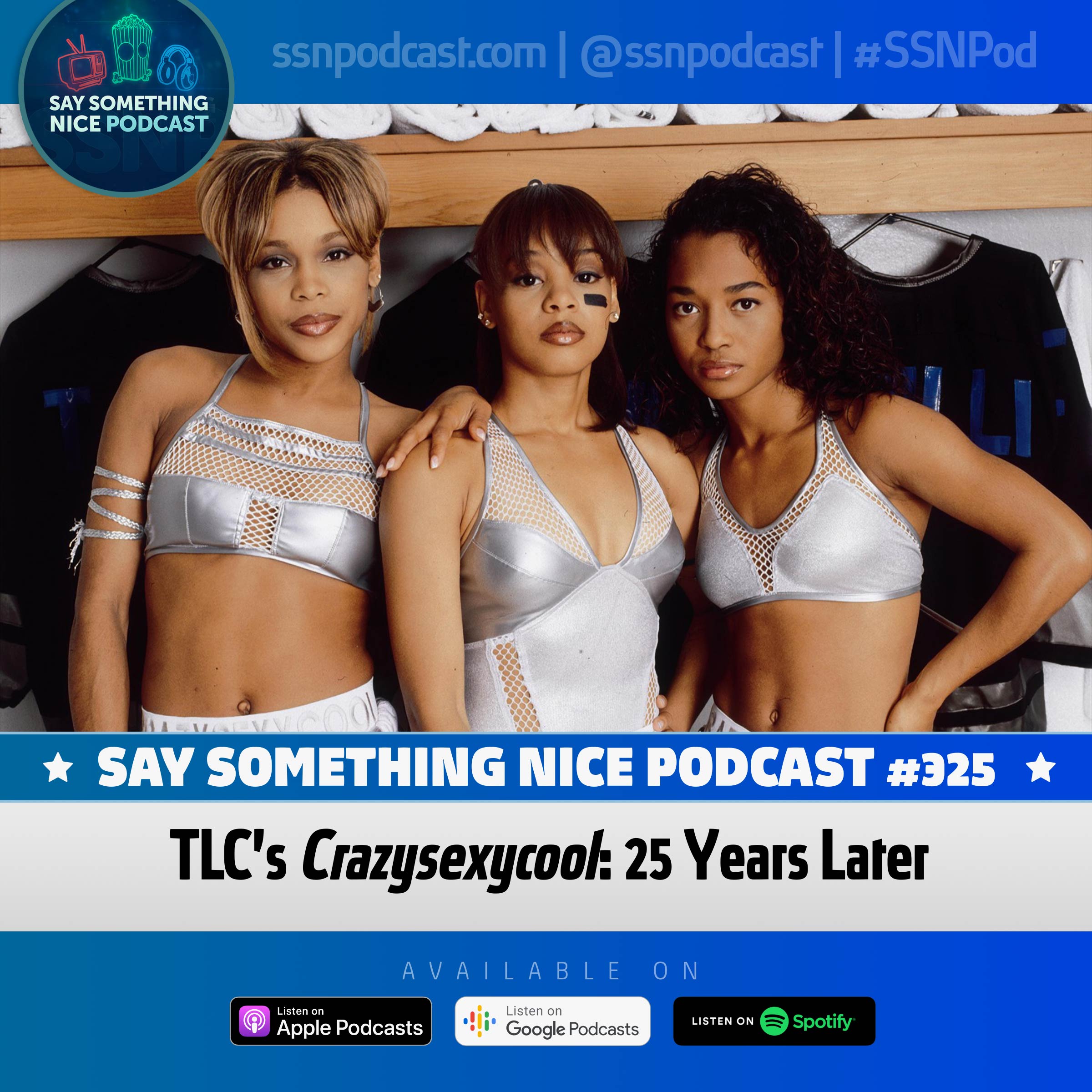 25 years ago, Atlanta pop/R&B royals Tionne "T-Boz" Watkins, Lisa "Left-Eye" Lopes, and Rozonda "Chilli" Thomas rose through the (literal) ashes of controversy and scandal to release one of the best-selling and best-loved R&B albums of the decade. In this special episode, the SSN Crew, and special guest Tim from the Kuroverse Corporation, do a track-by-track retrospective on TLC's sophomore album, "Crazysexycool." We cover behind-the-scenes stories, the group's origins (and its forgotten original "C", Crystal Jones), and how indeed you can sell ten million records and go broke the same year.
Plus: reviews of the latest installment of "Watchmen" and Martin Scorsese's "The Irishman," a breakdown of Byron Allen's lawsuits against Comcast and Charter, Mo'Nique suing Netflix, and Elizabeth Banks' "Charlie's Angels" failing to take flight.
SHOW NOTES:
0:00:00: TLC "Crazysexycool" 25th Anniversary History Discussion
1:06:14: Say Something Real: Reviews
◦ Carol's Second Act (TV, CBS)
◦ The Good Place (TV, NBC)
◦ Watchmen (TV, HBO)
◦ The Irishman (Film, Netflix, 2019)
◦ She-Ra and the Princesses of Power (TV, Netflix, Season 4)
◦ Riverdale (TV, The CW)
◦ Black Lightning (TV, The CW)
1:27:40: Say Something New: News
◦ Byron Allen lawsuit against Comcast & Charter winds up at Supreme Court
◦ Mo'Nique sues Netflix for racial & gender discrimination
◦ "Sonic the Hedgehog" New Trailer
◦ Sony's "Charlie's Angels" directed by Elizabeth Banks flops at box office
WHERE TO FIND OUR GUEST:
Find Tim and Kuroverse Corporation online at:
Twitter: http://twitter.com/kuroverse
Instagram: http://instagram.com/kuroverse
Facebook: http://facebook.com/kuroverse
WHERE TO FIND OUR SHOW:
Come join our Facebook group: http://ssnpodcast.com/fbgroup
Want to help support the show? Visit http://ssnpodcast.com/donate/ to leave us a PayPal donation!
Check us out on social media:
Twitter: http://twitter.com/ssnpodcast
Facebook: http://facebook.com/ssnpodcast
Instagram: http://instagram.com/ssnpodcast