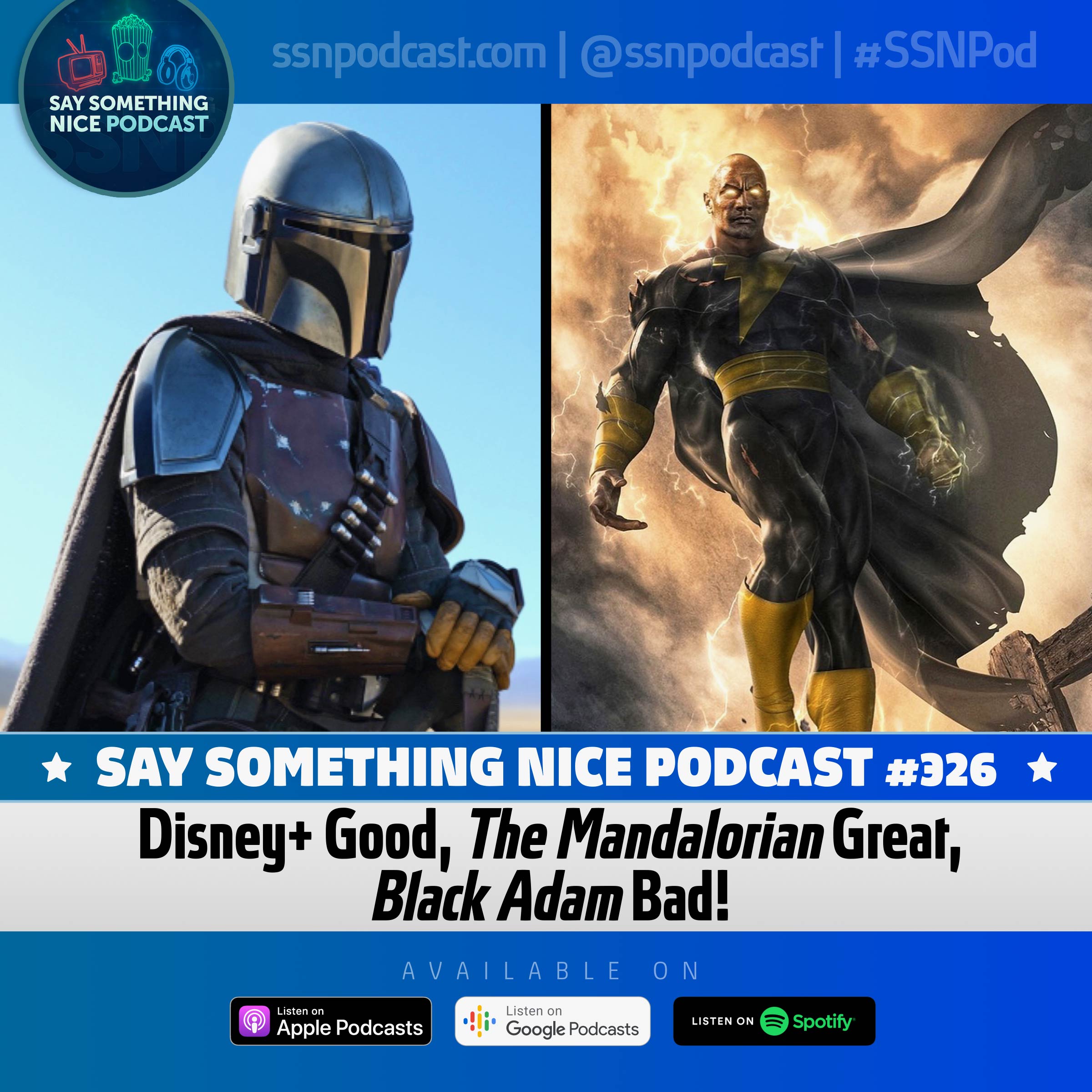 Disney's highly anticipated (and heavily promoted) streaming service is finally here! Is the Disney+ content (we'll discuss bugs and omissions in a later episode) what we've truly wished for upon a star, or are we poor, unfortunate souls for signing up? And what of The Mandalorian, the first live-action Star Wars series ,and its breakout character (*redacted* - so cute!). All this plus Dwayne Johnson trying to Dwayne Johnsonify one of DC Comics' most murderous supervillains, whether Vin Diesel's Bloodshot movie will lead to someone playing Magnus: Robot Fighter with their thighs out, and the largest collection of classic Disney movie reviews that has ever been given (and probalby ever WILL be given) on this (or likely any) podcast ever!
SHOW NOTES:
0:00:00: Disney+ Content Reviews (alot of them)
◦ Dumbo (Film, 1941)
◦ Mickey Mouse cartoons (Short films, 1928-1953)
◦ Sister Act 2: Back in the Habit (Film, 1993)
◦ Freaky Friday (Film, 1976)
◦ The Parent Trap (Films, 1961 & 1997)
◦ The Reluctant Dragon (Film, 1941)
◦ Lady and the Tramp (Film, Disney+, 2019)
◦ The Mandalorian (TV, Disney+, Chapters 1 & 2 - SPOILERS)
◦ Saludos Amigos (Film, 1942)
◦ Avengers: Endgame (Film, 2019)
◦ The World According to Jeff Goldblum (TV, Disney+)
◦ Escape to Witch Mountain (Film, 1975)
◦ Darkwing Duck (TV, Disney+, 1991)
◦ Chip n' Dale: Rescue Rangers (TV, 1990)
◦ The Imagineering Story (Documentary film, Disney+, 2019)
◦ Frank & Ollie (Documentary film, 1995)
◦ Waking Sleeping Beauty (Documentary film, 2009)
◦ Pixar in Real Life (TV, Disney+)
◦ Forky Asks a Question (TV, Disney+)
◦ The Muppet Movie (Film, 1979)
◦ DuckTales (TV, 1987)
◦ Goof Troop (TV, 1992)
◦ Donald Duck cartoons (Short films, 1937-1956)
◦ Return to Oz (Film, 1985)
◦ The Simpsons (TV, 1989-present)
0:53:12: Say Something Nice Challenge:
◦ New Line Cinema greenlights "Black Adam," a superhero (?) movie starring Dwayne "The Rock" Johnson
◦ Vin Diesel's Bloodshot and Magnus: Robot Fighter
WHERE TO FIND OUR GUEST:
Find Tim and Kuroverse Corporation online at:
Twitter: http://twitter.com/kuroverse
Instagram: http://instagram.com/kuroverse
Facebook: http://facebook.com/kuroverse
WHERE TO FIND OUR SHOW:
Come join our Facebook group: http://ssnpodcast.com/fbgroup
Want to help support the show? Visit http://ssnpodcast.com/donate/ to leave us a PayPal donation!
Check us out on social media:
Twitter: http://twitter.com/ssnpodcast
Facebook: http://facebook.com/ssnpodcast
Instagram: http://instagram.com/ssnpodcast